What is a Urologist?
A urologist is a medical professional that specializes in the treatment of medical conditions that affect the male and female urinary tract and the male reproductive organs. They are specialized doctors that work in private medical clinics and perform various exams and diagnostic tests. Urologists also perform surgeries on patients when required. The organs that urologists treat are the kidneys, urinary bladder, urethra, uterus, and male productive organs. There are also urologists that focus on a specific specialty area, and these include pediatric urology, male infertility, and urologic oncology.
What does a Urologist do?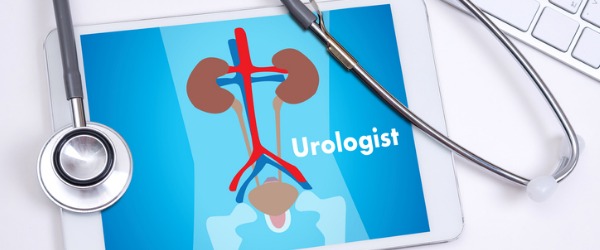 Urologists work in the specialized area of urology, and they perform examinations of the urinary tract and reproductive organs in order to diagnose infections, cancer, diseases, and disorders. Urologists are sometimes required to perform surgeries to remove kidney stones and other obstructions in the urinary tract that may be causing symptoms in patients. If a patient is exhibiting signs of incontinence or other issues of the urinary system, they are sent to a urologist for further examination. Urologists treat and diagnose patients with enlarged prostates, interstitial cystitis, overactive bladder, and prostatitis.
Some urologists are also specially trained in reconstructive surgery, and they perform surgeries on genitalia abnormalities that are present at birth, as well as assist with patients that have been injured in an accident. They diagnose conditions in patients by the use of X-rays, flouroscopes, blood and urine tests, ultrasounds, and catheters. They prescribe antibiotics to cure bladder infections in women and urethritis in men, and they perform various procedures to treat bladder and kidney cancers. Urologists work in private practices, hospitals, urology centres, and medical clinics.
It helps for a urologist as well as any type of medical professional to have a positive attitude and a nice bedside manner, as they are often performing tests and procedures that may be uncomfortable for their patient, and there are times when they have to give their patients news about their diagnoses that may not always be what they want to hear. An ability to communicate well and the desire to help people are both positive traits that will work well in this position.
Problem solving skills and an eye for detail are also important traits for medical professionals to possess, as many times they are faced with medical emergencies that require them to think on their feet and solve the issue to the best of their ability. Urologists are an important part of the medical field, and they help save lives every day by testing for, detecting, and treating cancers and diseases of the bladder and reproduction system.
What is the workplace of a Urologist like?
The workplace of a urologist can vary. Many urologists have their own practices where they practice their field of expertise and any sub-categories that they specialize in. They also work in hospitals and perform surgeries when necessary. Urologists also work in medical clinics.
A urologist usually works long hours and their job can be very rewarding. For a specialist that has their own practice, their typical day can consist of examining patients, performing various testing procedures including x-rays and blood tests, and diagnosing various conditions. Urologists that work in hospital settings perform surgeries and procedures, and they also assist with trauma patients. They are also required to be on call for emergencies. Specialty urologists spend their work days assisting and diagnosing patients that have been referred to them by their family physician or emergency room doctors.
Urologists are also known as:
Urologist MD MD Urologist Urologic Surgeon Urology Physician Urology Doctor