What is a Certified Professional Organizer?
Are you a neat freak? Do you have a designated place for everything? You may want to consider a career as a certified professional organizer!
A certified professional organizer (CPO) is hired to organize cluttered living spaces or work environments. Creating a comfortable and easy lifestyle for a client is very satisfying. Helping them maintain it for the long term is very valuable.
What does a Certified Professional Organizer do?
Professional organizers work with their clients to develop custom organizing systems and teach organizational skills. Clients often have busy schedules and quickly become frustrated by their own lack of organization.
Professional organizers assist in these situations by taking control of the chaos in the client's life and allowing them to more effectively manage their time, paperwork or closet clutter.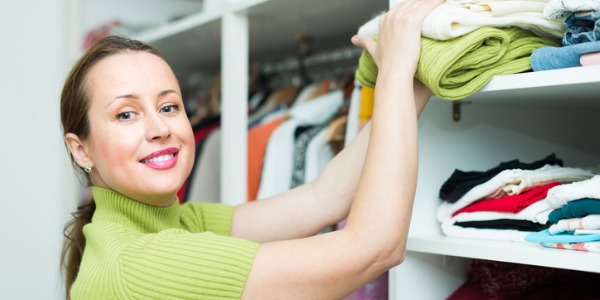 Organizers use their experience and knowledge, combined with tested principles, to create spaces and organizational systems that promote efficiency and give clients more time to enjoy their lives. They also act as coaches to their clients, offering tips and instructing them in proper methods for organizing things.
Certified professional organizers also work with businesses. In a commercial setting, professional organizers are responsible for the overall efficiency of the office or other work environment. A well-designed plan from a good organizer can save a business a substantial amount of revenue.
Professional organizers plan everything; from more efficient handling of paperwork, to time management for individual employees, and room-by-room work flow designs.
What is the workplace of a Certified Professional Organizer like?
Certified professional organizers are, in most cases, self-employed. Many work from a home office, as much of their time is spent traveling to clients' businesses and homes in order to evaluate and implement organization systems.
If successful enough, organizers may rent or purchase a professional office space for the purposes of organizing their own business, offering a showroom environment to potential clients, and establishing a physical location as a point of sale.
Due to the amount of travel required in their field, professional organizers spend a lot of time on the road and their schedules can vary daily. While some individuals will adhere strictly to the confines of a 9am to 5pm schedule, others will work evenings or weekends in order to offer convenience to their clients.
Depending on the size of their client base and amount of work available, the length of the workweek varies between individual organizers and fluctuates with market demand. One week may be light, while another may be intense.
Certified Professional Organizers are also known as:
Space Consultant Clutter Space Consultant Professional Organizer Organizer