What is a Search Marketing Strategist?
Creative yet detail-oriented, search marketing strategists (also referred to as search engine marketing specialists), are individuals that focus on electronic media in order to find ways to improve a company's online presence.
Virtually every business has a web site. Years ago, this effort was enough to increase sales and attract new customers. Now, most customers not only have a home computer but also regularly use cell phones and tablet computers to conduct business. A web site that cannot be found and used on a mobile device is of little value to a company. Search engine optimization is the key to a company's success in the digital age, and is the specialty of this type of marketing professional.
What does a Search Marketing Strategist do?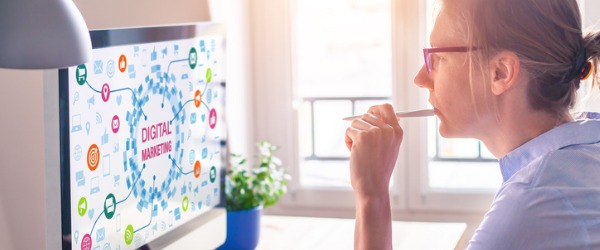 Search marketing is based on the constantly changing algorithms by which search engines find and rate information on the Internet. Search engines like Google and Yahoo use a number of criteria to determine what particular information will appear on the front page and in what order depending upon the keywords used for the search.
Using computer programming language, a search marketing strategist works with a company's marketing team in order to create a fully-functional site that accurately portrays the company. He or she also works with the marketing team to design a new public image for the company. A strategist then presents this information to the company or other stakeholders in a series of marketing proposals.
A search marketing strategist turns the information and images on the web site into information that appeals to search engines. He or she researches the keywords that customers are likely to use when searching for a company's product or service and then places those keywords in strategic locations throughout the site. A strategist gathers information on current search engine optimization algorithms, tests the information on a company's web site to see how well it conforms to the algorithms, and regularly runs web site analytics to test the effectiveness of the keyword choices.
In addition to the "passive" promotion of a company's web site through search engine optimization, a search marketing strategist designs and implements a company's paid online advertising. Using the keyword research, he or she writes and purchases advertising space on related web sites and maintains the correct links back to the company site. A strategist also maintains unpaid links with blogs on related web sites and encourages those sites to link to the company's site.
What is the workplace of a Search Marketing Strategist like?
Most often, a search marketing strategist works in an office setting, since much of his or her work is comprised of creating, testing, and implementing online marketing efforts. He or she may also work in a computer laboratory setting with other team members. A strategist may work directly for one company, or may work for a consulting firm that works with many companies at once.
Regular 40-hour weeks are common for search marketing strategists, though they may need to work an alternate schedule when testing or launching a site so as not to interfere with the company's daily business routine. Additional hours may be required as deadlines approach or new computer glitches occur.
Search Marketing Strategists are also known as:
Online Marketing Strategist