What is a Surgical Technologist?
A surgical technologist is someone who assists in surgical operations. They prepare operating rooms, arrange equipment, and help doctors and nurses during surgeries. Most surgical technologists work in hospitals or in outpatient surgery centres.
What does a Surgical Technologist do?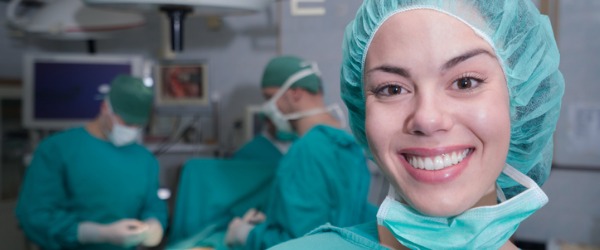 Surgical technologists typically do the following:
Prepare operating rooms for surgery
Sterilize equipment and make sure that there are adequate supplies for surgery
Prepare patients for surgery, such as washing and disinfecting incision sites
Help surgeons and nurses during surgery by passing them instruments and other sterile supplies
Surgical technologists work as members of a healthcare team alongside physicians and surgeons, registered nurses, and other healthcare workers. Before an operation, they prepare the operating room by setting up surgical instruments and equipment. They also prepare patients for surgery by washing and disinfecting incision sites, positioning patients on the operating table, and covering patients with sterile drapes. Surgical technologists prepare sterile solutions used in surgery and check that all surgical equipment is working properly. They help the surgical team put on sterile gowns and gloves.
During an operation, surgical technologists pass instruments and supplies to surgeons and first assistants. Technologists also may prepare, care for, and dispose of specimens taken for laboratory analysis. In addition, they apply dressings. After an operation, surgical technologists may help transfer patients to recovery rooms and may clean and restock operating rooms.
What is the workplace of a Surgical Technologist like?
Most surgical technologists work in hospitals. Some work in outpatient surgery centres or in offices of physicians or dentists who perform outpatient surgery. They wear scrubs (special sterile clothing) while they are in the operating room. They are typically on their feet and work next to others. At times, they may be exposed to communicable diseases and unpleasant sights, odours, and materials.
Most surgical technologists work full time. Those employed in hospitals may work or be on call during nights, weekends, and holidays. They may be required to work shifts lasting longer than eight hours.
Surgical Technologists are also known as:
Certified Surgical Technologist Surgical Scrub Technologist Scrub Scrub Tech Surgical Technician Operating Room Technician