What is an Orthopaedic Surgeon?
An orthopaedic surgeon, or Doctor of Orthopaedics, is a licensed medical professional who examines, diagnoses, and treats diseases and injuries of the musculoskeletal system. This system, also known as the activity or locomotor system, supports and stabilizes movement of the human skeleton or body. In simple terms, an orthopaedic surgeon takes care of bones, joints, ligaments, muscles, tendons, and nerves.
Some orthopaedic surgeons may specialize in specific areas of the musculoskeletal system, creating multiple disciplines within the orthopaedics environment.
What does an Orthopaedic Surgeon do?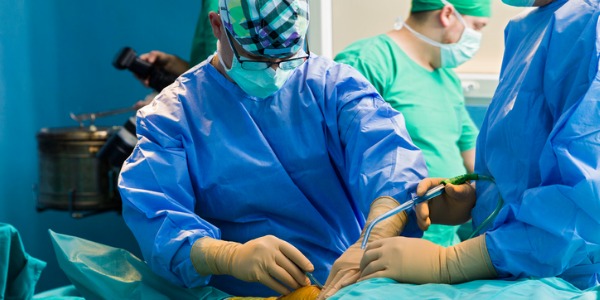 Following his or her assessment of a patient's condition, an orthopaedic surgeon may recommend surgery or a non-surgical treatment, such as the external fixation to a limb of a mechanical device or apparatus.
The inherent complexity of a practice in general orthopaedics lies in the fact that there are 206 bones in the human body. Due to advances in the field; ever changing equipment, supplies, and instrumentation; and the resultant need for more individualized care, surgeons are becoming increasingly specialized.
Typical areas of specialization for orthopaedic surgeons are joint reconstruction; paediatric orthopaedics; hand, spine, and foot surgery; and sports medicine. In addition, oncologic orthopaedics focuses on the diagnosis and treatment of tumours or tumour-like conditions which can grow in the bone or soft tissues of the musculoskeletal system. Orthopaedic trauma surgeons treat critical injuries sustained as a result of accidents; this may require bone grafting or internal fixation of screws, plates, or bone nails to stabilize fractures.
The role of the orthopaedic surgeon is a collaborative one, requiring reliance on and consultation with other health care professionals. The radiologist's expertise in the areas of imaging techniques such as X-ray, radiography, ultrasound, and magnetic resonance imaging (MRI) plays a key support role in orthopaedics. The physical therapist and physiotherapist, in particular, though not directly involved with the orthopaedic procedure, do require an understanding of both pre- and post- operative therapies to achieve the desired patient outcomes of cessation of pain and restored mobility. These medical professionals are among the orthopaedic surgeon's crucial partners.
What is the workplace of an Orthopaedic Surgeon like?
The OR or operating room is the primary arena for an orthopaedic surgeon. It is here where he or she performs major procedures such as spine surgery, total joint replacement, or the repair of shattered bones caused by trauma.
Minor surgeries include outpatient procedures such as casting broken bones or arthroscopic surgery conducted by inserting an endoscope or arthroscope into the joint via a small incision. The orthopaedic surgeon specializing in sports medicine, for instance, would likely conduct his or her practice at a private clinic.
The future for the orthopaedic field appears to be bright. Related technologies are constantly improving, and as the baby boomer population ages, it is believed that the demand for orthopaedic surgeons will increase.
Orthopaedic Surgeons are also known as:
Orthopedic Surgeon