What is a Plastic Surgeon?
Plastic and reconstructive surgery deals with the restoration of normal form and function. It is a varied specialty involving adults and children and encompassing a wide range of conditions in different parts of the body.
A plastic surgeon is a licensed medical doctor trained in patient interactions, trauma care and basic surgery techniques, as well as specialized areas, such as tissue transfer, body contouring and laser surgery.
What does a Plastic Surgeon do?
Plastic surgeons shape and mould regions of the body like the ears, face, trunk, hands and other extremities. They also repair congenital problems, such as malformed bone structure in hands or feet. Cosmetic surgery reshapes normal body parts for aesthetic reasons, while reconstructive surgery repairs or replaces body parts damaged by accidents, illness or malformation.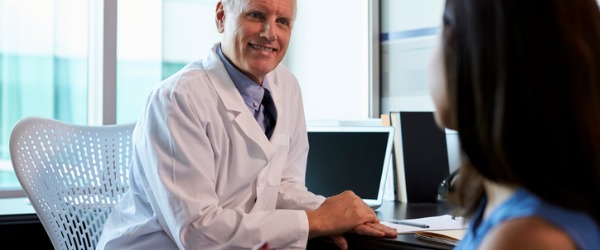 Plastic surgery is so much more than "cosmetic or aesthetic" surgery. While cosmetic surgery is probably the most visible and perhaps the most glamorous aspect of plastic surgery, it's a relatively small part of the specialty. Plastic surgery may be used not only to enhance a person's looks, but also to restore a patient's appearance following an accident or a bout with cancer or another disease. A plastic surgeon may work on nearly any area of the body, and many specialize in a particular body location, such as the head and neck or hands.
Plastic surgeons don't own a disease like cancer doctors do, and they don't own a part of the body like heart surgeons do. They work all over the body on all kinds of diseases and frequently with other physicians in a multi-disciplinary group. Plastic surgeons acquire special skills and knowledge, such as how to design a skin graft or create a flap graft. They learn how to transfer tissue from one part of the body to another; manage complex wounds; and use implantable materials, such as plastic or metal.
In addition to administering cosmetic procedures, such as face lifts, plastic surgeons may treat the bones of the face and skull; repair cleft lips or cleft palates; reattach severed fingers, toes or limbs; and treat congenital problems. Microvascular plastic surgery is so delicate that it requires the use of a microscope and tiny sutures finer than human hair. Burn patients often need plastic surgery to cover areas where skin has been damaged or scarred. Patients who have received traumatic injuries may also need plastic surgery.
There are five main areas of work in plastic surgery:
Trauma and burns
Cancer (skin, head and neck, breast and sarcoma)
Congenital deformities
Tissue degenerative conditions requiring reconstruction
Normalization and improvement of appearance
What is the workplace of a Plastic Surgeon like?
A plastic surgeon can enjoy a thriving practice in either an academic or private-practice setting.
Duties within an average working week may include outpatients clinic, surgery, on-call work, and dealing with any on-call referrals. Plastic surgeons collaborate with people from many other specialties including those from ear, nose, and throat; orthopaedics; neurosurgery; dermatology; gynaecology; maxillofacial surgery; and breast surgery, as well as other health professionals. A plastic surgeon can choose to limit a practice to one of these areas, or practice the entire scope of plastic surgery.
A plastic surgeon may also choose to become active in academic research in plastic surgery, which is very active in institutions across the country and around the world.
Frequently Asked Questions
What is the difference between a Dermatologist and a Plastic Surgeon?

Dermatologists and plastic surgeons do, in fact, treat many of the same disorders. However, while both practitioners perform liposuction and cosmetic repairs on skin damaged by age, disease, or overexposure to the sun's ultraviolet rays, the disciplines are different in their focus.

Doctors of dermatology deal with non-life-threatening illnesses such as chronic acne and also with cancers, autoimmune disorders, and sexually transmitted diseases. They focus primarily on conditions of the skin, hair, nails, and mucous membranes. While they frequently perform surgeries, they treat many patients by means of drugs, medications, and other non-surgical therapies.

Plastic surgeons offer optional cosmetic procedures including breast enlargement and liposuction, but they are more likely to perform significant restorative and reconstructive surgeries to treat burns, correct birth defects, or repair injuries to the face or extremities.
What are Plastic Surgeons like?

While we have no concrete data or evidence to support this, it is tempting to describe plastic surgeons as the embodiment of the coming together of science and art. The work of these physicians is to study the human form; to restore and repair the body; to make it more functional, normal, and beautiful. The best plastic surgeons use their right side artistic brain as much as their left side analytical brain. They are in equal part scientific thinker and meticulous sculptor.
How long does it take to become a Plastic Surgeon?

Becoming a plastic surgeon requires at least thirteen years of education, and often more, beyond the high school level:

Bachelor's Degree – four years
Medical School – four years
Residency – five to six years
Optional Fellowship – typically, one year
Steps to becoming a Plastic Surgeon

Plastic surgery is distinct from other surgical disciplines in that it is less formulaic and allows its practitioners to be creative every day. But, like every medical discipline, it demands a commitment to a lengthy and rigorous educational track, multiple levels of examinations and licensing, an arduous residency, and career-long learning and dedication.
Should I become a Plastic Surgeon?

This question should be answered only after considering these insights into the profession, provided by practising plastic surgeons:

It takes a lot of very unglamorous training to become a plastic surgeon
'I worked over a hundred hours a week and I was in the hospital overnight every second or third night for on-call shifts. Everyone thought I was doing Beverly Hills cosmetic surgery from the get-go and I wasn't. There's so much to plastic surgery.'

Running your own practice has advantages, but it will come with a big set of challenges
'When I started my own practice, I kind of just dove in and figured things out as I went along. You have to pay for all of your benefits, and your malpractice and liability insurance yourself. You don't have a salary, so if you have a slow month, you pay your staff and then you pay yourself. A lot of doctors work together in groups because it can be so hard. My least favorite part of my job is all the paperwork I have to do. I have to do a lot to get an insurance company to pay me and you would be surprised by the amount of hoops you need to jump through.'

There's no such thing as a typical plastic surgery patient
'I operate on kids who aren't even a year old, on teens, and on adults of all ages. It's just regular people who want a little something done, or teenagers who want their noses done or breast reconstruction, or kids with moles or cleft lip and cleft palate. Botox and fillers are the very low end of the spectrum, training-wise. We do everything, so we have patients come to us for a lot of different reasons.'

You need to be able to balance what the patient wants with what's actually best for them
'We do a lot of consultation with patients before we agree to do surgery. We screen them with some questionnaires before they even come in to make sure they do not have unrealistic expectations or that they're coming in for the wrong reasons. We're trained to see those red flags. I'm pretty honest with them and say I don't know if they're going to get the results they're looking for, and I'll refer them to a psychologist if necessary. We turn down patients all the time. You don't want to attach your name to something that's not OK.'

Patients won't always be happy with their results, but you shouldn't always take it personally
'I wish I could say I have no unhappy patients, but everybody has some patients unhappy with the work they've gotten done. It's not like an outfit you try on and can take off — it's anatomy. I have the women choose their own size [for breast implants] so it's their decision, and then they come back and want to change their size. Or sometimes it really comes down to the expectations of the patients. Even though we check for red flags before the surgery, they come back and they're unhappy even though they have a great result, because they just can't see past their own anxiety or there's something else going on that you didn't know about. You have to show them the before and after pictures and show the difference. You just have to try to make people happy as much as possible and try to identify where these thoughts are coming from. I tell my patients if they're not happy within a year with the cosmetic surgery they paid for, I'll fix it for them for free.'

You'll sometimes have to fix other doctors' mistakes
'There are people going to Asia or Russia to get plastic surgery, but we're pretty close to Tijuana, so we see people going there and getting stuff done because it's so much cheaper. And then they come back and have complications. I've seen people that have gotten butt injections with lard, implants that are too big so the skin breaks down, infections in tummy tucks that need to be dealt with right away. But even in the L.A. area, there are a lot of people who are not board-certified plastic surgeons, and people get stuff done and it no longer looks like normal anatomy. I've done a lot of re-dos on noses for people. I actually enjoy going in and fixing things.'

Many people don't believe that you're actually helping people
'There are people that think all I do is operate on stars and make people look weird. I always have to explain that I do so many real things. I take trauma calls and reconstruct people's faces in the middle of the night. I work with kids who have cleft lip and cleft palate. I cover broken bones with muscle slabs. I do breast cancer reconstruction. The people who have duck lips make us look bad. But those people probably aren't going to plastic surgeons certified by the American Board of Plastic Surgery.'

You're not just changing patients' looks – you're changing their perspective on life
'I did reconstructive surgery for a teen girl with really asymmetric breasts because she wanted to look good in a prom dress. That was her only wish. She recently wrote me from college saying how happy she was and grateful she was. You can help people breathe better or fit in clothes better or have less back pain. It feels weird to say it, but we do change lives.'

When did you first decide to become a plastic surgeon? Why?
'I was in my third year of medical school and was planning on general surgery when I started my rotation in plastic surgery. My first case that I scrubbed into was a gender reassignment case, and I was fascinated by how the skin and anatomy could be manipulated. After seeing a couple of breast reconstruction cases, I was intrigued and wanted to learn more. I especially like the variety in plastic surgery – we are not limited to one area of the body, and our patients range in age to very young and very old.'

What surprised you the most about your specialty studies?
'The breadth of the field. It is a bit overwhelming how many areas plastic surgery crosses –from craniofacial surgery to microsurgery, from cancer reconstruction to abdominal surgery, from abdominal reconstruction to hand and wrist surgery. There is so much to know about these topics, in addition to many others: breast surgery and breast reconstruction, cosmetic surgery of the face and body, lower extremity flaps and wound closures – this list is endless.'

Has being a plastic surgeon met your expectations? Why?
'I like using my hands and making people feel good about themselves, so I think plastic surgery has met my expectations from the vantage point of my personality.'
Plastic Surgeons are also known as:
Cosmetic Surgeon Reconstructive and Aesthetic Surgeon